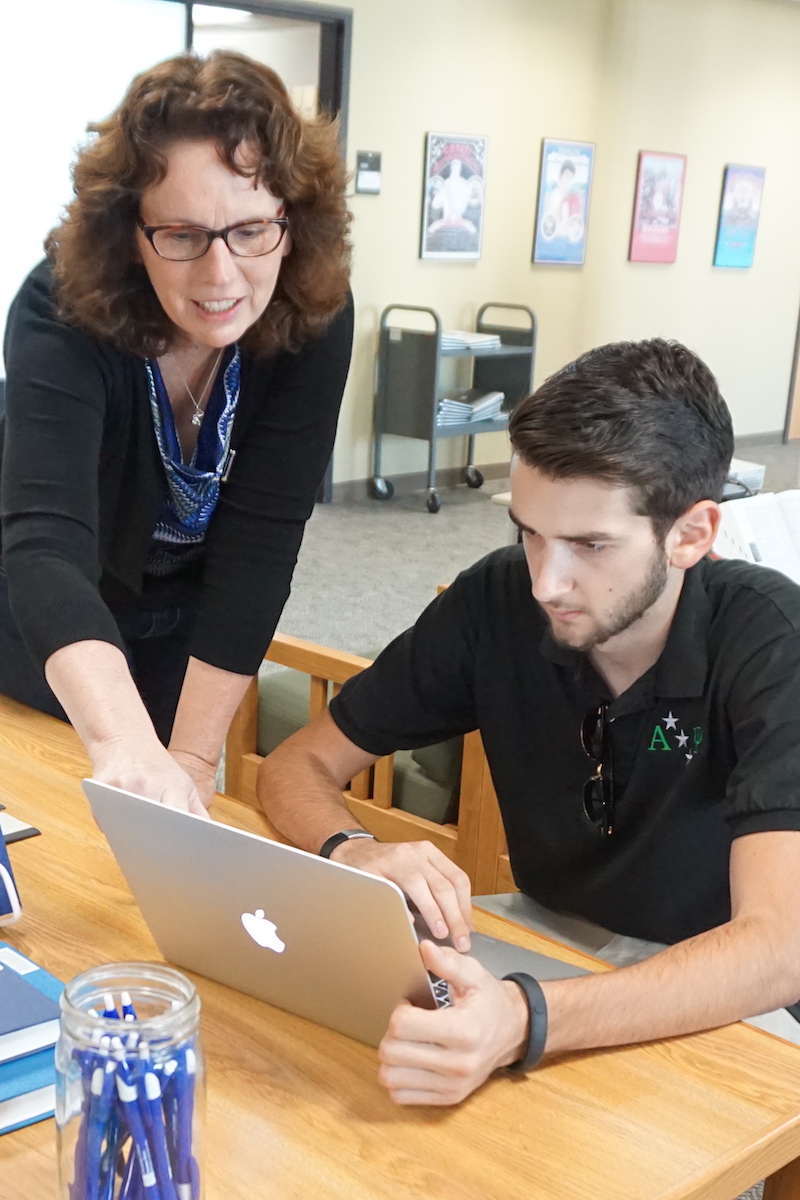 The Library's instruction program is built in collaboration with instructional faculty. We work with faculty to develop and implement holistic information literacy instruction that students encounter throughout their studies at Sonoma State University. Learn more about how the Library implements an information literacy curriculum by exploring our services, the library's curriculum, and statistics.
Contact us
Please contact Kaitlin Springmier with questions about scheduling an instruction session or the Library's Instruction program.
Library Instruction Services
Librarians are happy to provide customized research instruction sessions for your class assignments.
Your liaison can create a customized research guide for your students that highlights relevant print and online resources. Contact your subject librarian for more information about using a course guide.
Students, faculty, and staff may schedule an appointment with a librarian for help locating materials on a particular topic, using the Library, or starting their research.
Place materials on reserve in the Library so all students in your class have access to required course materials.
Faculty are encouraged to bring their classes to Special Collections for primary source research and instruction.
Learn More
Access additional information about the library's instruction program, including the library's curriculum, statistics, and resources for faculty.