Background
John C. Schubert was born in San Francisco on August 9, 1938, to Hilmar B. Schubert and Ellen Victoria McFarland Schubert. While researching and documenting the history of the Russian River area, Schubert worked as a Sonoma County deputy sheriff, primarily as a bailiff in the courts, for 39 years and is a former Marine. He received a B.A. degree in anthropology from Sonoma State College (1973) and has been known as the Russian River historian since 1960, writing for several Guerneville newspapers with his column "Stumptown Stories" and as a frequent contributor to the Sonoma County Historical Society's quarterly journal. John is also a founding member of the Russian River Historical Society. His first book, Guerneville Early Days: A History of the Lower Russian River, was published in 1997, followed by a second (2005) and third (2016) edition. Schubert's other titles include Russian River, California – Then and Now (2011), The Red Slide Magnesite Mines and Railroad (2012), Tales of the Russian River: Stumptown Stories (2013), and Hidden History of Sonoma County (2017). In 2021, John Schubert received a Spirit of Sonoma Award from the Sonoma Economic Development Board for his volunteerism and advocacy on behalf of local businesses.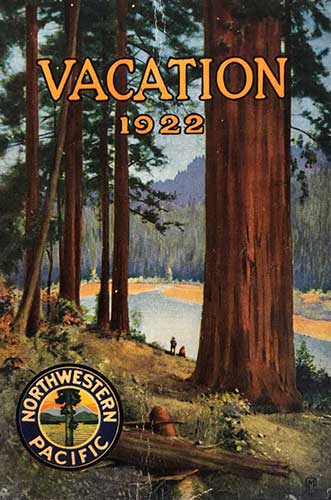 Collection
Donated by Mr. Schubert in 2021, the John Schubert Russian River Collection contains photographs, maps, postcards, scrapbooks, business records, family histories, and ephemera relating to the history and development of Sonoma County's Russian River area resorts, social and civic organizations, festivals, cemeteries, railroads, bridges, schools, mining and logging operations as well as documents associated with Fort Ross. The materials were collected over a 60-year period beginning around 1960. Some items were given to Mr. Schubert, while others were purchased at garage and estate sales, from eBay, and elsewhere.
Access
The research material in the collection is available to view by appointment.