Background
Leopold Justi (1864-1946), a longtime resident of Glen Ellen, was a farmer, a winemaker, a justice of the peace, and an insurance agent. He achieved recognition in each of his endeavors. As a farmer and winemaker, he helped develop a phylloxera-resistant grapevine. As a justice of the peace, he was known as the "marrying magistrate," because of the many wedding ceremonies he performed. As an insurance agent, he served clients such as Eliza Shepard, Jack London's step-sister, and Charmian London, Jack London's wife.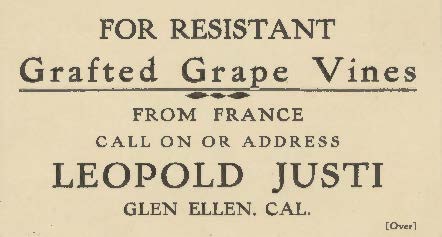 Collection
The Justi papers (1853-1874) include correspondence, diaries, legal and financial documents, photographs, greeting cards, artifacts, ephemera, and miscellaneous periodicals. All series, with the exception of diaries, are arranged in alphabetical order. Diaries are arranged chronologically in 49 boxes. The Justi papers are organized into the following series (these are not box numbers): 1. Correspondence 2. Personal diaries 3. Legal cases and related documents 4. Photographs 5. Greeting cards 6. Manufacturers' pamphlets and catalogs 7. Miscellaneous periodicals 8. Artifacts 9. Miscellaneous ledgers and account books 10. Miscellaneous books and pamphlets 11. Scrapbook 12. Newspaper clippings 13. Agricultural publications 14. Miscellaneous insurance publications 15. Native Sons of the Golden West - personal cards 16. Business cards, political cards and shipping labels.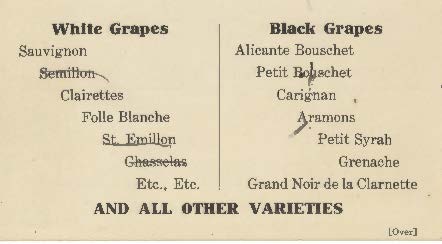 Access
The research material in the collection is available to view by appointment.